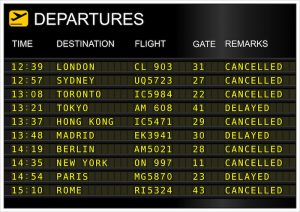 Think buying a business is simply about making an offer and waiting for the rest to fall into place? Even if you have the funds you might be surprised by how long the process can take.
Based on our in-depth market knowledge of a wide range of business acquisitions, the process to buy a company will take between 6 and 12 months. This is regardless of the size of the business, though larger acquisitions can take longer to complete. Bear in mind that a year-long timescale will cover everything. That is, from initial research into the market to the exchange of contracts and, ultimately, completion.
As such, some buyers need to rethink their plans about business acquisition. Many buyers have an unrealistic view of how rapidly they will be able to proceed with a purchase.
Nevertheless, it is important to understand that buying a going concern is not like buying a car. That is, working out the make and model of the car you want and then filling in the financing paperwork. Frequently, businesses buyers are purchasing something that is highly personal to the seller. It is likely to constitute something they have invested a lot of time and effort – not to mention money – into. Therefore, buying a commercial enterprise should be thought of as something akin to buying a home. You just don't do it overnight.
Speeding the Acquisition Process Up
Many people who have decided to buy a business are understandably keen to get on with the process. Perhaps you want to work for yourself for the first time following a redundancy package and have money to invest? There again, you might already run a business and want to acquire another in your sector to increase your market share. Alternatively, you might simply be at a loose end following the sale of your previous business and are now ready to return to the commercial fray. Whatever your reasons for acquiring an enterprise, few entrepreneurs are truly patient and most just want to get the job of buying over with.
The buying process can be quicker if you have already done your homework and defined the type of business you're looking for. If you have a scatter-gun approach, then it will take you longer to find a business that fits your model. It is ultimately down to narrowing your searches so that you have greater focus. This might include only seeking those with turnovers above a certain level or those who operate in certain market sectors. Alternatively, you might only wish to search for businesses to acquire that trade in certain regions or that are franchises. The more you narrow your searches, the better the chances are for a successful early acquisition.
Target Low Investment Areas of the Economy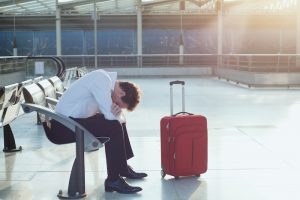 One sure-fire way of speeding up the process of buying a business is to look into sectors that are struggling to raise business finance or lending. It can be quicker to buy a business, even one that is perfectly solvent if it happens to operate in a market that is going through tough economic times. Such businesses find it hard to raise capital by other means, such as borrowing from banks. Indeed, owners of such companies may want to exit quickly or have been waiting for some time to find a genuine buyer.
In such cases, it is possible to expect quicker sale timescales than the average and for matters to proceed more rapidly. Nevertheless, buyers still need to realise that few business sales of this type will proceed immediately. They should come in at timescales that are beneath the average.
Temper Your Own Expectations
Buyers without a realistic idea of timescales will go into the process without the right expectations. This can lead to negotiations breaking down. If you are expecting a business purchase to take around a year, then you won't become impatient if the procedure drags on. All too often, buyers pull out because of perfectly reasonable delays caused by the necessary detail needed for adequate due diligence. Expect the seller, or their lawyer to inspect your business dealings carefully too. Most business owners won't sell to just anyone. Their staff and management team ought to feel the sale is being made to an appropriate person and all this takes time.
Instead of becoming frustrated with the perception of delays and apparent lack of will on the part of the seller, you need to maintain your focus, energy and attention on the acquisition process. If you don't then, you can cause unwarranted delays yourself. The seller may even choose to look elsewhere or to take the business off the market altogether!
Avoiding Acquisition Failures
Remember that business deals can fall through at any time. This is just the same with business acquisitions as it is with any other form of commerce. If you 'put all your eggs in one basket' and only focus on a single business that you want to buy, then you will waste time if that deal fails to proceed. Therefore, you ought to have more than one option available to you. Essentially, the more time you spend researching and discovering business opportunities, the more potential targets you will have available. If one of your preferred business targets falls through at any point in the buying process, then you have an alternative to fall back on. Perhaps more than any other aspect of business acquisitions, having multiple targets helps to speed up the process most.
Put yourself in the best position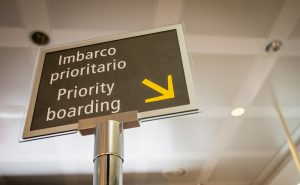 Having realistic expectations about the length of time it takes to buy a business is crucial for securing a successful acquisition. Here at Unloq we put our buyers in the best position to make an informed decision. We help clients maintain momentum throughout the process and introduce serious opportunities. If you are interested in business acquisition call us on 01962 609 000, or contact our business acquisitions team through this website.