Finding a way to leverage acquisition synergies can accelerate the return on your investment in a way that relying on turnover can't. They should never be overlooked when you are considering buying a business.
In this article, we will look at business synergy more closely and why it is important to take it into consideration. We'll examine both revenue synergies and cost synergies. At Unloq, we assist our clients in making an acquisition that helps to realise these synergies.
Adding synergies to the mix will help profits rise 
Synergy is the interaction or cooperation of two or more bodies. Like organisations or substances, they produce a combined effect that is greater than the sum of their separate effects. In business, the focus is on the financial and organisational synergy between two businesses.
For example, an organisational synergy occurs when IT departments that perform the same function merge after an acquisition. The two companies are able to realise efficiencies due to the IT functions of both enterprises unifying. The IT infrastructure costs reduce, and the output per person thereby increases.
It is important to see a business acquisition service as something that offers longer-term gains rather than merely increasing turnover. Unless there are business synergies to go alongside a short-term upturn in turnover, then the return on investment you'll see is not likely to turn out as favourably as you would like.
When you are searching for a company to buy it is tempting to look at those with the greatest turnover. The important question to ask is what synergies each business brings to the table. How will it help your current enterprise? What unique value will the business you buy offer? Will you have access to new ideas and approaches to markets? Will you be able to leverage the business' customers requirements and sell new products and services to them?
Ideally, the combined value of any two businesses that come together will be greater than they were as single entities. Buying the right business, one which has the potential to create synergies with your current enterprise will increase your return on investment. Doing so will add more value in the longer term and promote further growth.
Business Synergies Run Both Ways
There is often a period of change and instability which comes after and acquisitions. There is a possibility that some customers cancel their contracts and key staff leave. However, if you can demonstrate what the new organisation can bring to the table you are more likely to have a smooth transition. Leveraged synergies can help customers, employees and suppliers to feel that they can buy into the newly formed business. They will understand how it will benefit them and will settle any nerves interested parties may have when the acquisition goes through.
Let's take a look at the sort of synergies you should be looking for.
Cost Synergies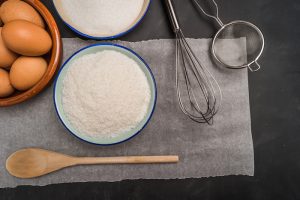 One major cost synergy is brought about by creating economies of scale. Most businesses are able to get better prices for components from their suppliers when they buy in bulk. The more a single organisation buys an item, the less it will pay per unit. The increase in the size of the company will have a dramatically increased amount of bargaining power it has with suppliers. 
Another important cost synergy to look out for in a business is payroll costs. Employee efficiencies can often result if the two organisations coming together have jobs that can be delegated to people in the parent company. Financial accounting is just one example, but there are many others, such as the aforementioned two IT departments. Remember that employee efficiencies are not just about taking over some business functions within the parent company. The reverse is also true. Some business functions can be entirely handed over to the new business, allowing you to shed duplicate staff. This is especially advantageous when payroll costs are higher in your current business than the one you are buying.
The reduction of overhead costs is also crucial. Look into the way that administrative and office overheads might drop if the two organisations have the right synergies. Relocation is often a great way to become efficient. Production overheads can also see reductions if the two businesses have similar practices in their factories and use similar technologies. The role of technology is especially important when considering cost synergies for fast-moving sectors of the economy, such as financial services and consumer electronics. Access to shared technologies is a quick way to break down silos and gain competitive advantages.
Revenue Synergies
Not all synergies are to do with expenditure. The diversification of a business that has acquired another one can lead to a substantial number of cross-selling opportunities. Your newly acquired customers may never have heard of your current business offering, for example. Buying a synergetic enterprise with lots of contacts may mean you are able to reach new business opportunities previously shut off to you.
Sharing mutually beneficial information does not just come down to client lists and prospects, however. Another key revenue synergy is the R&D work carried out by the business you are buying. Perhaps their ideas and progress will match your own, helping you to develop new products for the market? There again, the business' intellectual property might throw up a new idea which your business is more geared up towards monetising.
Finally, a swift increase in your market share can help you to overpower your competitors. If your target business has a wider or more established share of the market then it is possible that two organisations will find good synergies. This is especially the case in niche markets that are otherwise hard to gain a foothold in.
You can have your cake and eat it.
Many of the benefits that the buyer will get from synergies may not be factored into the value of the business they are looking to acquire. Keeping your cards close to your chest at the negotiation table can help you pay less for more.
Here at Unloq, we can help to identify the types of businesses that will enable you to realise these sorts of synergies. We also advise on the businesses you should consider buying if you want to achieve a specific synergy.