Searching for the right business to purchase means looking for one that is up for sale, surely? Well, no.
It often makes sense to look for a going concern that is currently for sale, but that is not the full story by any means. In fact, off-market business acquisitions make a good proportion of the total businesses that are sold in any given period. Indeed, searching for businesses to buy which have not been marketed for sale makes a great deal of sense for certain types of businesses or investors.
Firstly, businesses that operate in certain market niches may not come up for sale regularly, and might never be for sale. Furthermore, some businesses that are being sold demand a premium price which may not reflect the true market rate. Why not simply approach the owner of a similarly sized off-market business with a buy out proposition if you think that the asking price of the marketed business option is overly high? Lastly, there is the question of competition to consider.
When a business is marketed for sale, there may well be multiple buyers interested in it. All of the associated bidding activity may mean that the sale price is driven up or that the business sale is delayed while numerous purchase propositions are weighed up and assessed. Of course, offering to buy a business that has not been marketed may result in a rejection. As the old adage goes: if you don't ask you don't get.
Let's take a look at the key advantages of searching for a business sale off-market.
1. Increase Your Choice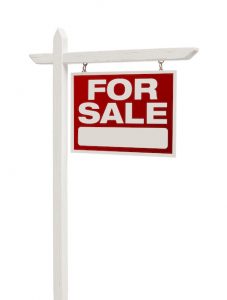 Businesses are put up for sale all the time, so there must be plenty of choice? However, anyone interested in buying a going concern should note that fewer than 2 per cent of companies are being marketed to potential buyers at any given time. So, what about the other 98 per cent, you may ask?
By taking the step to consider off-market companies and enterprises, as well as those which are actively seeking a buyer, you vastly increase the potential choice available to you. As a result of the greater selection of businesses to choose from, buyers gain certain advantages, such as the ability to be more precise about their search.
For example, looking for a likely business in a certain geographical region, or by its type of business activity, is much more likely to yield a successful result. This means really being able to hone down a selection process, rather than looking for something that might be suitable under general industry categories drawn from on-market opportunities only. 
2. Complete Faster and With Less Stress
As mentioned, off-market business sale opportunities often mean that you are the only buyer in the frame. The seller may well make a decision in a short space of time and you can move on to the completion stage without having to see off competitors or worry about potentially missing out to a higher bidder. Furthermore, a sale achieved off-market may well mean that the seller does not have a sale advisor that has been appointed to represent them.
A direct approach can also speed things up and mean that you are able to bypass the delays that sales brokers' processes can cause.
Some professional advisors will insist upon lots of legal oversight with any documents that are passed backwards and forward between the seller and potential buyer which can also cause lengthy waits and a good deal of stress. In addition, going off-market means buyers can often achieve a lower sale price by dealing directly because there are commonly fewer professional fees and charges to pay to third parties in the event of a sale going through.
3. Approach the Best Fit for You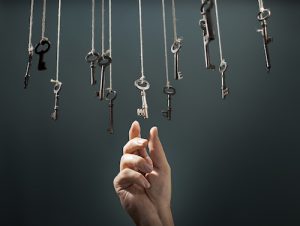 When some entrepreneurs are looking for a new business, they don't mind what sort of business it is, so long as it is in their locality.
For others, the reverse is true and location is much less an important factor compared to the sector that the business they want to buy operates in. This comes down to the sort of skills the buyer has and what sort of challenge they are after.
Whatever your priorities are when buying a company, it is unlikely that everything on your 'wish list' will be met by a firm that happens to be on the market at the time you happen to search. This means that you have to settle for something that is a compromise to some extent or that you decide to wait until the right sort of business happens to come on to the market.
As such, there is a good chance that the perfect acquisition candidate will not be on the market when you happen to be ready to buy and that you will need to look elsewhere.
When looking for the 'best fit' for your priorities, searching off-market is more likely to produce favourable results compared with on-market and is therefore often the best approach to take.
It is worth considering that many of the best managed and strongest-performing businesses in your interest group are not likely to come up for sale. In particular, where a business is being sought that operates in a high growth sector, potential purchases are best approached in an off-market environment.
4. Retain More Post-Sale Options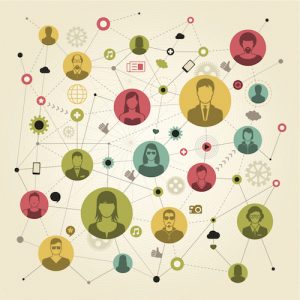 It is fair to say that most businesses that are put up for sale have a personal reason behind that decision. Frequently, marketed business sales are run by owners-managers who are retiring or planning to leave for another reason without the desire to carry on any longer. Many of these owners are only willing to carry on while they are seeking their final pay-out for a career's worth of work.
For business purchasers, there is a greater business risk in this. When the principal sells up, so some loyal staff may follow. Indeed, some personal relationships built up by the owner may break down following a departure resulting in a less loyal customer base, so turnover may drop after an on-market sale, too.
Overall, this type of acquisition means that it may be tricky to achieve a smooth transition to the new ownership regime. However, off-market business owners tend to be more open to a greater range of options post-sale. These include potentially staying on as a consultant or in another advisory capacity, perhaps with some of the sale price held back until certain targets are reached.
Indeed, there is often more space for negotiating with former owners to remain working as employees, as well – something that rarely happens on-market. So, if you want to explore how to increase your deal flow, then let's talk. Simply call 01962 609 000 or send a message to our acquisitions team.